MCAT, LSAT, GMAT, GRE, and more — if you need to do well on a test, I can help.
In my nineteen years of tutoring I have helped over 2000 students prepare for their exams and gain admittance to top undergraduate colleges and to graduate programs in medicine, law, business, and more. Formerly with The Princeton Review and later Kaplan1, I'm now bringing my expertise directly to those who need it.
Update for the age of coronavirus: Once upon a time (isn't it funny, and terrible, how long ago last year feels?) I tutored at my home as well as all over the San Francisco Bay Area, but even long before SARS-CoV-2 arrived on the scene I had switched to a primarily remote (internet-based) model for most of my tutoring. While there were holdouts, most of my clients preferred the convenience of working online (using Skype, FaceTime, and especially Zoom — we were using it long before it was cool) to worrying about connecting in person. Today that's all I do, and all anyone really should be doing.2 For details on how remote tutoring works for the various tests, go here.
Unlike most tutors in the test prep industry, I've actually taken every test I teach (the real, official ones, not online mockups or practice tests)… including the most recent MCAT, which was completely rewritten in April 2015 with lots of new content. I've also taken the LSAT, the GMAT, the GRE, the SAT, and the ACT. And while there's a lot more to teaching than doing well on the material oneself, you probably wouldn't be comfortable being taught by someone who isn't good at what he's supposed to be teaching. You needn't worry about that with me: I've scored well into the 99th percentile on each of those tests.
My rates vary a little bit depending on your needs; please inquire or see my rates page.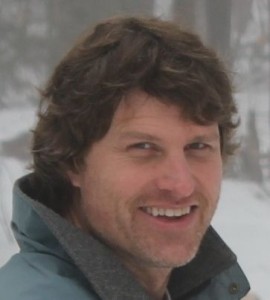 Notes
I no longer have any association with either company, and I won't teach you any of their proprietary information… in part because I've devised my own methods which I have found work better.
I am personally aware of the dangers of the virus as I contracted a moderately nasty case of SARS-CoV-2 in March 2020. I self-isolated for two weeks and eventually made a full recovery, but it was not an experience I recommend. I am now known to have a high titer of antibodies (which I donate to the Red Cross), so while being out and about is not 100% risk-free for me — the immune system doesn't deal in absolutes — I am now safer than almost anyone else. (The head of immunology at U of A even told me that if anyone in the world is immune, I am.) But I fully support the idea that we all need to work to keep each other healthy and safe.